As a business owner, you constantly look for ways to improve operations and increase efficiency. An IT assessment can help you do just that by providing insight into the current state of your business's technology infrastructure, identifying potential risks and opportunities, and helping you make the most of your technology. Let's take a closer look at what an IT assessment can do for your business.

Understand Your Technology Infrastructure
The first step in any successful IT strategy is understanding what technology your organization has and how it is used. An IT assessment provides a thorough inventory of all hardware, software, applications, and services currently in use within your organization. This knowledge can be invaluable when planning for future growth or deciding which technologies should be updated or replaced.
Identify Potential Risks & Opportunities
An IT assessment also evaluates existing security measures to determine if they are sufficient to protect against cyber threats such as hacking or data breaches and external threats like natural disasters. It also looks at other areas, such as compliance with industry regulations and best practices. By identifying potential risks and opportunities early on, an IT assessment can help you proactively address issues before they become significant problems.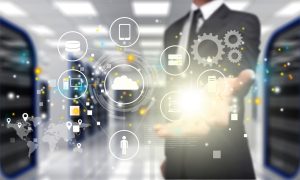 Maximize Efficiency & Cost Savings
Finally, an IT assessment can help you identify potential areas where you can maximize efficiency within your organization while minimizing costs. For example, it may recommend consolidating certain services or leveraging cloud solutions that could reduce operating expenses without sacrificing performance or reliability. It also helps ensure that all devices are used optimally so that staff members aren't wasting time on ineffective processes or outdated technology that could be replaced with something more efficient.
An IT assessment provides invaluable information about the current state of your business's technology and offers insights into how it can be optimized. By taking advantage of this type of assessment, you will gain a clearer understanding of your organization's needs so that you can make informed decisions about future investments in technology. Ultimately, this will result in improved operations and increased profitability for your business.
About ACT
Applied Computer Technologies (ACT) is a full-service IT provider, specializing in Reinsurance and Finance. Services include Cloud Services, IT Services and Support, Microsoft 365 and Azure Services, Business Continuity, Telephony and Virtual CIO Services. ACT has locations in Bermuda, Cayman Islands and Canada, with customers worldwide.